Over Death, Heroes Of War, entre outros, no Galeria Rock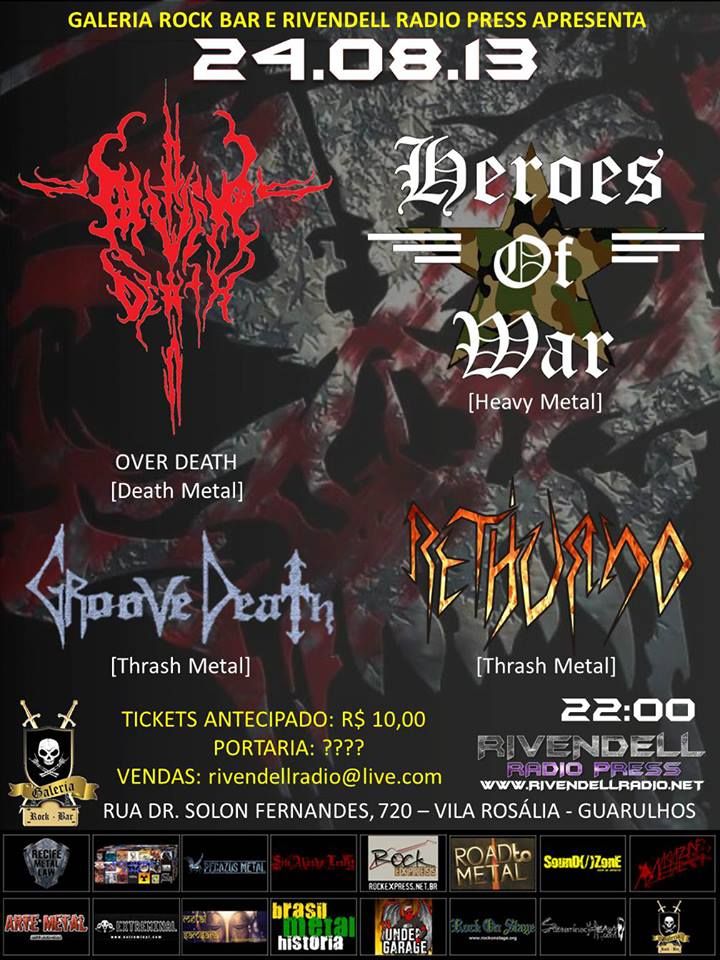 O Galeria Rock Bar e o programa de rádio Rivendell organizam uma noite de espectáculos a 24 de Agosto em Vila Rosália, em Guarulhos (Brasil).
São anfitriões os Over Death, Heroes Of War, Groove Death e Rethurno.
Os bilhetes encontram-se já disponíveis para pré-venda a 10 reais através do
e-mail
rivendellradio@live.com
. O início dos espectáculos está agendado para as 22h00 (hora local).