Deicide: «End The Wrath Of God» é novo videoclip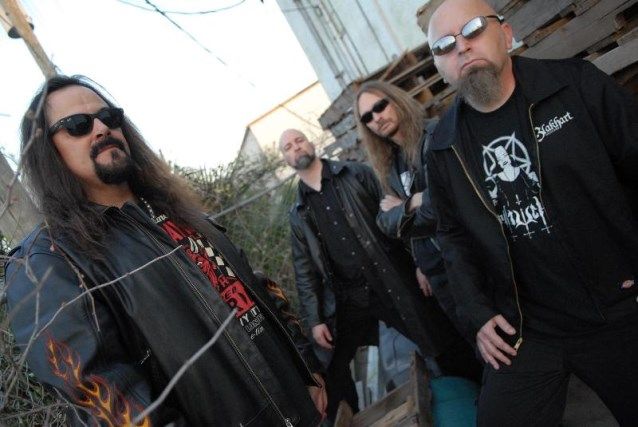 O colectivo de death metal norte-americano Deicide divulgou recentemente o videoclip para "End The Wrath Of God", o primeiro para o seu décimo primeiro álbum, "In The Minds Of Evil", lançado a 26 de Novembro pela Century Media.
O sucessor de "To Hell With God", de 2011, é composto por onze faixas gravadas nos Audiohammer Studios, na Flórida, com o produtor Jason Suecof [Trivium, Devildriver, The Black Dahlia Murder].
Segundo o baterista Steve Asheim, "In The Minds Of Evil" mantem a mensagem "blasfema" e "retórica brutal" do vocalista e baixista Glen Benton, enquanto musicalmente aponta a nuances inspiradas em 'Legion'", de 1992. "Será o cruzamento de um pouco do nosso material mais recente com o mais antigo."