DREAM THEATER: excerto de novo DVD «Breaking The Fourth Wall» divulgado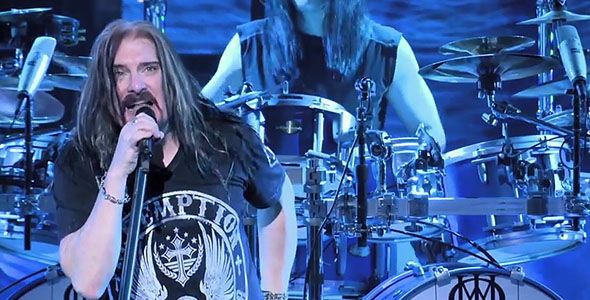 Os DREAM THEATER acabam de divulgar um excerto do seu próximo DVD, «Breaking The Fourth Wall», gravado ao vivo no The Boston Opera House. O tema contemplado é «Strange Deja Vu» do álbum «Metropolis Pt. 2: Scenes From A Memory», de 1999, e conta com a colaboração da orquestra e coro do Berklee College Of Music.
«Breaking The Fourth Wall» estará disponível a 30 de Setembro pela Roadrunner Records.
Os DREAM THEATER continuam a promoção ao seu mais recente álbum, homónimo, editado em Setembro do ano passado. Recentemente, ganharam o primeiro de melhor banda do ano nos Progressive Music Awards.