WALL OF VIPERS: novo single «Decay» para escuta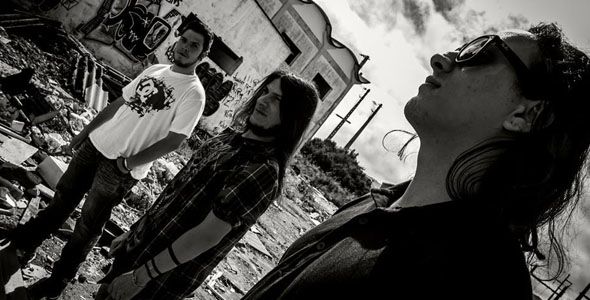 Os lisboetas WALL OF VIPERS disponibilizaram recentemente para escuta o seu novo single, «Decay» (ouvir abaixo), gravado nos Ultrasound Studios na Moita por Nuno Pardal [SWITCHTENSE], com mistura de Hugo Andrade [SWITCHTENSE] e masterização de André Tavares [SEVEN STITCHES].
O grupo de death/thrash metal formou-se em 2011 e desde então lançou a demo «From The Fire» e o EP «Rattlesnake».
Os WALL OF VIPERS vão estar a 5 de Julho na Sociedade Recreativa Estrelas do Feijó no Madfest, onde actuarão também os GENNOMA, DIABOLICAL MENTAL STATE, LEGACY OF CYNTHIA, MASS DISORDER, VOIDUST e LAYDOWN. O início dos espectáculos está marcado para as 16h00 e o bilhete custa três euros ou cinco com o CD compilação do festival.